Links
Note: The Tri-State Budgerigar Society has placed these links on our site in good faith due to an exchange agreement, sponsorship, donor, advertising, affiliate program or to share information. The club assumes the links, breeders or businesses mentioned are legitimate and reputable unless otherwise brought to our attention. The club or our members make no claims, guarantees or endorsements and will take no responsibility in any way for any errors, injuries, misconceptions, problems or anything else that may arise from dealing with prior mentioned entities.

Sanctioning Organizations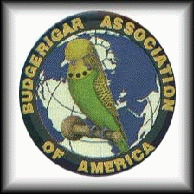 Budgerigar Association of America (BAA)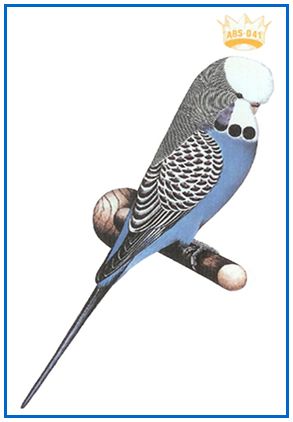 American Budgerigar Society (ABS)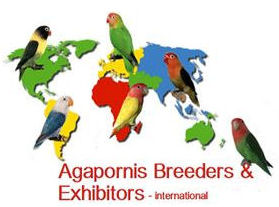 Agapornis Breeders & Exhibitors (ABE)




NJ Bird Clubs


The Real Macaw Parrot Club
The Real Macaw Parrot Club, one of the founders of The Bird Clubs of New Jersey, is an all-species parrot club. Its purpose is to share experiences and educate our members on the care and ownership of all types of parrots. One of its goals is to raise funds to support avian medical research projects and conservation efforts related to parrots. Whether you are owned by a parrot or just wish you were, you are welcome to join us. Featured at meetings are: Nationally recognized speakers, local veterinarians, species presentations, roundtable discussions, and social events. The social time is a rewarding way to exchange ideas and experiences with other club members. The Club meets on the second Thursday of each month at the VFW Hall - No. 6699, 6 Winslow Place, Paramus, NJ. 07652 (Located right off Rt. 17 North, just one block North of the Rt. 4 and Rt. 17 cloverleaf). Social time starts at 7:30 p.m. and the meetings start at 8:00 p.m.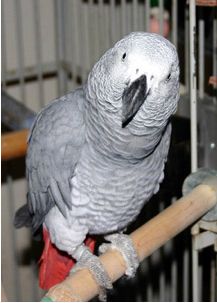 The Flapping Feathers Parrot Club
The Flapping Feathers Parrot Club is a relatively new parrot club formed in February, 2010 in Fair Lawn, NJ 07410. The club meetings are held on the 4th Wednesday of each month at 7:30 pm, except for April and October when the club meets on the 4th Sunday at 1:30 pm for lunch. The meeting location is the Land and Sea Diner and Restaurant , 20-12 Fair Lawn Avenue, Fair Lawn, NJ 07410 (Phone Number is 201-794-7240). There are no charge or membership requirements to attend our meetings; everyone is welcome.

The club publishes a beautifully done on-line newsletter that is outstanding in every respect. The newsletter provides a wide range of articles focusing on the many different parrot species, parrot behavior, and parrot care.

For more information about The Flapping Feathers Parrot Club, call: 201-791-0245.


For Great Service & Quality Products
ABBA Seed
Need breeding supplies? Need those hard to find items? Any item seen on the Abba web site can be special ordered for you. So please take a look and let us know what we can get for you.

Shop HQ Bird Cages
All kinds of HQ Bird Cages, HQ bird stands - by My Bird Cage.


Enthusiasts & Information

Budgerigar Sales - USA
A Facebook group set up to help people in the USA looking to buy, sell, trade or give away budgies or budgie related items only.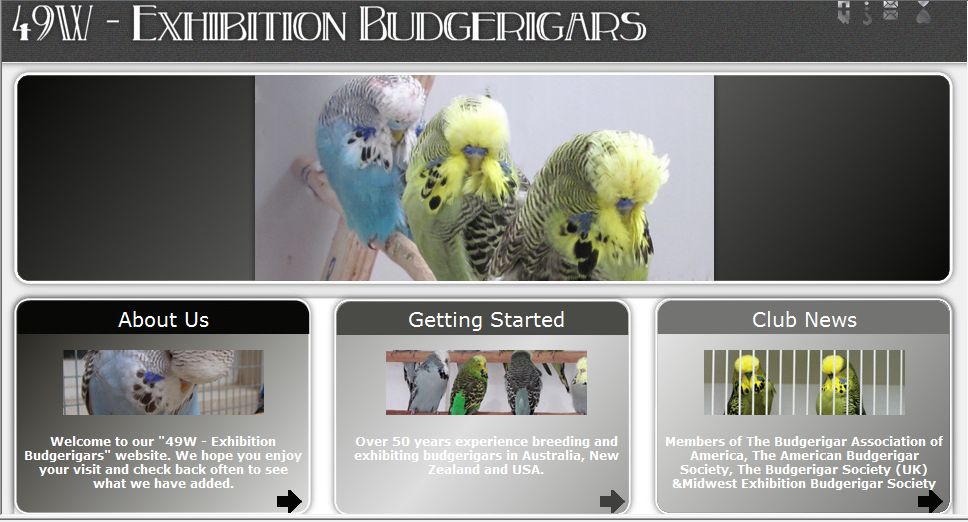 49W Exhibition Budgerigars
Bob Wilson's beautifully crafted and exquisitely informational budgie site. Backed by over 50 years experience breeding and exhibiting budgerigars in Australia, New Zealand and USA, Bob Wilson's site is a treasure house of solid information, advice derived from experience, and beautiful photography.

Anthony Olszewski's Sites, Get NJ and Petcraft

Get NJ, is a veritable treasure trove of information onPlaces To Go, Things To See, and Things To Do in the state of NJ.

Pet Craft, focuses on information for pet owners, and includes Bird Craft, an outstanding collection of informational documents on birds and their care. Some of the information applies to bird care in general but much is specific to budgerigars.

Budgerigar.co.uk
The international website for the hobby worldwide.
As stated in the site's welcoming statement, Budgerigar.co.uk brings you:
º Articles by top writers
º Superb advertising opportunities
º Photos of world-class budgerigars
º Top quality profiles of experienced fanciers
º Breeding and feeding techniques
º World-leading budgerigar health information
º Breeders' directory and links
º Your letters
…and much, much more!

The Budgie and Parakeet Place
This is a great site and is run by Mindy Amaral. One of the best for exhibition bird or pet bird owners when it comes to pictures and descriptions of varieties and colors and is a great help in identifying the color or variety of your bird. It is also a great site for care, breeding, taming, toxic plants, FAQ, breeding, vocalizations and much more. Forum / discussion group too.

Bird Channel
The web site for Bird Lovers.




No Unwanted Birds (NUBS)
No Unwanted BirdS (NUBS) is a newly-formed bird welfare organization, inspired by and named for the handicapped budgie rescued with over 350 birds from the home of a hoarder. The mission of NUBS is to educate current and potential bird owners on how to responsibly care for their birds, and to raise funds for organizations caring for at-risk, abandoned, sick, or weak birds. NUBS uses a unique method of "educating by example", and has developed a loyal following of fans on the Nubs Facebook page, the NUBS You Tube channel, and the NUBS Website.

Parrot-Parrot
This site is dedicated to the smaller parrots, such as lovebirds (Agapornis species) and budgies (parakeets), but it is also an excellent resource for information on ALL birds and parrots. Exotic Pets
This is a super, well-organized Clearing House for good information on all kinds of exotic pets, including budgerigars. Great Site!

Up at Six
The "Ultimate Avian page" 'Up At Six' has a mission to provide its readers with the ultimate avian page on the Internet. A place where those involved in aviculture can come together to communicate and learn from one another. Whether it be the bird lover with a single companion or to the breeders and scientists who are involved in the propagation and preservation of our feathered friends, this site is for you.

SBBA (Spangled Budgerigar Breeders Association)
Click on the Gallery and treat yourself to some outstanding pictures of Spangles, especially the first ones by Frank Silva. Awesome as exhibition birds as well.

Magazines

Budgerigar World
The World's Leading Budgerigar Magazine

Bird Channel & BirdTalk Magazine
Delivers bird owners instant access to information on the latest and greatest bird products, services and resources.